Local Plumbers You Can Trust!
Trusted Plumbers Located in Highland, IL
Call Us for Prompt & Professional Plumbing Repairs.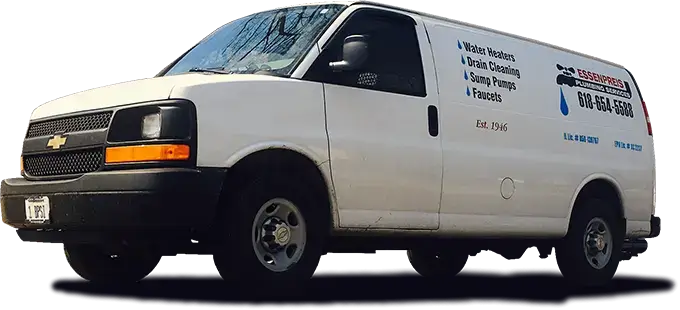 Plumbing issues can get messy. You can count on Essenpreis Plumbing for all your repair needs.
Drain & Sewer lines are bound to get backed up. Call our professionals and we will have your drains cleaned in no time!
Experiencing cold water? Not a problem. Contact our team today to learn more about our water heaters.
View All Plumbing Services We Offer
Clogged Sewer & Drain Line Cleaning & Repair
Conventional & Tankless Water Heaters
Water Softener & Purification
Water Leak Detection & Repair
Trenchless Underground Pipe Replacement
Rough Plumbing & Pipe Fitting
Serving Highland, Breese, Edwardsville, Troy and the surrounding Metro-East area.
Plumbing Supply Companies We Work With
Great service. Fixed a sewer pipe break for us in record time. Moved shower water lines and gave advice for rest of project -- within budget!
Brian and his team are awesome. Our tank-style water heater went out so I gave him a call to see about getting a tankless unit installed. Two days later, the new tankless water heater was installed and working perfectly. A lot of work had to be done to make a tankless work in our house, so it wasn't just a replacement for the old one. The work looks professional, and they didn't leave a trace of being in the house. Everything was cleaned up, and it works flawlessly. Highly recommend!
Prompt service, professional, friendly, experts and extremely high quality from beginning to end. Highly recommended - 5 Stars!
Anytime I have Plumbing needs I know Essenpreis will take care of me quickly and at the best value for me. Recently my hot water heater quit working and Essenpreis had me back up and running in less than 24 hours. They explained all my options and helped me make the best chooice for my needs and buget . I highly recommend calling Essenpreis for any plumbing needs you might have.
Just a quick note to thank you for the fast and professional way in which you handled the repairs to my waterline. The time that you and your son and the operator from Munie (I am sorry but his name escapes me right now) took to plan out and execute my job, and do it right, was very nice. You don't know how much I appreciate you not damaging the lawn (virtually can't even tell you touched the lawn, as nicely as you cleaned things up). You also did as little damage as possible to the landscaping. That small area will be easy for me to repair next spring.
Thank you for always taking such good care of my plumbing needs. You are reliable, dependable, and always make time for my jobs quickly. Your quality of work is also appreciated. Thank you for the most recent replacement of my kitchen faucet and for ordering a new faucet when the first replacement leaked. You are a valued resource in my life and I very much appreciate your assistance.
Thanks for your prompt repairs to my plumbing needs. Your employee, Kyle, was very impressive with his skills and knowledge. This is definitely a credit to your company and the trade.
Essenpreis Plumbing & Heating began in 1946 by Duane Essenpreis. The business was conducted out of a garage and later moved to its current location at 1105 Broadway.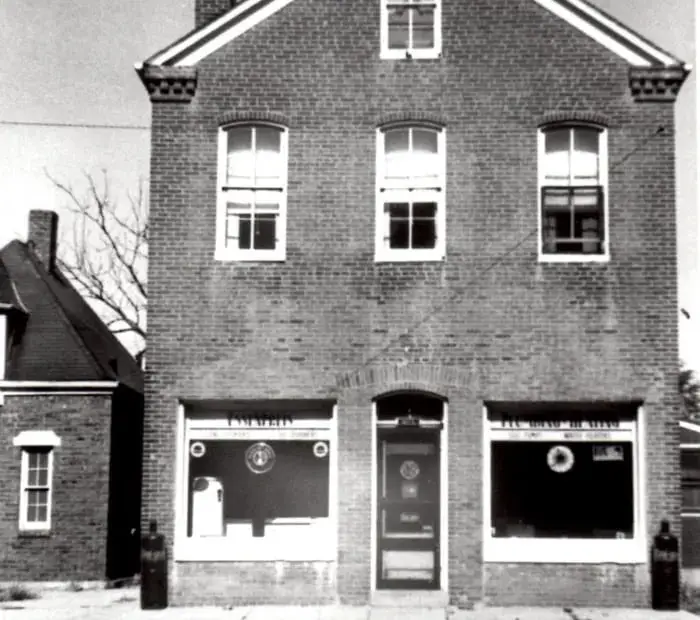 Our plumbers are not only for the residents in Highland, Illinois, but business owners too. We pride ourselves on providing essential and quality plumbing solutions to those in the local area. From Sponsoring the Highland 4th of July fireworks to being a little league team sponsor, we are committed to our community. We are also involved in a variety of different groups across the county. We want you to know that you can always trust our team because we're apart of a community that cares.