Affordable, Reliable Plumbing Services in Troy, St Jacob, & Marine IL
Call Us for Prompt &
Professional Plumbing Repairs.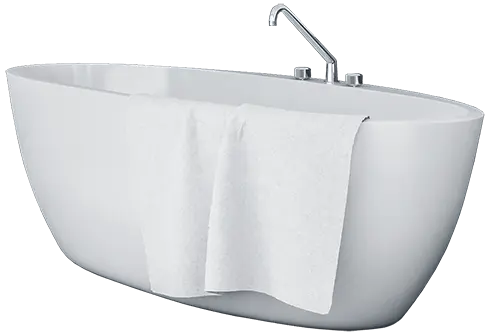 Essenpreis Plumbing Provides the Following Services in Troy, Illinois
We know that plumbing issues can get really messy. That's why we at Essenpreis Plumbing are here for all of your plumbing repair needs.
Sewer & Drain lines are bound to have some issues. Call our team of professionals today and we will get your drains cleaned out in no time!
Are you experiencing unexpected cold water? If so, then contact our team today to learn more about our water heaters.
Since 1946, our team at Essenpreis Plumbing can provide you with fast, experienced, and friendly service throughout the Troy, IL community as well as surrounding communities. We are a family-owned business so you know that we have your best interests at the front of our minds. Our team is your first choice for plumbing services, installations, and maintenance. No matter if you are dealing with a leaking faucet or are in need of an extensive commercial renovation, our team has got you covered. From sump pump repairs to new toilet installations, there is no plumbing issue that we cannot handle.
Having to Deal with Plumbing Repair is Probably the Last Thing on Your Mind
It can only take a drip, a leak, or something much worse for your plumbing issues to get your attention. This is where our team of plumbing experts comes in. From experienced installation services to regular maintenance and even emergency plumbing repairs, our team at Essenpreis Plumbing is here to help keep your plumbing working at its best.
Plumbing issues can develop out of the blue, which disrupts your home life until they are dealt with. Some of these plumbing issues can end up causing some serious property damage if they are not taken care of efficiently and effectively. We are proud to be the plumbing company that the Troy, IL community trusts with all of their plumbing repair needs.
Specialists That You Can Trust
No matter if you are planning a renovation or an unscheduled plumbing emergency, our team of plumbers will arrive on time and with exactly what they need in order to fix most of your plumbing issues within that day. We are made up of highly trained, licensed, contractors who will make sure to treat your home with the upmost respect.
Our Plumbing Services Include:
Drain Cleaning
Gas Line Repairs & Gas Tests
Garbage Disposals
Shower Pans
Sewer Camera
Showers & Tubs
Water Heaters (Tank & Tankless)
Water Line Repair & Service
Plumbing Repair Up-Front Pricing
At Essenpreis Plumbing we give you peace of mind right from the start with up-front pricing. This means that the price that you are approved for is the price that you will be paying. Best of all, we stand behind all of the work that we perform.
Reliable Plumbing Repair in Troy, IL
No matter if you are dealing with a leaking pipe, or if your garbage disposal stopped working, you can count on our team of experienced and licensed professionals to complete all plumbing repair services quickly. We consistently work without taking shortcuts, which can impact the quality of the repair. With our plumbers assisting you, you can count on our team to use our knowledge to get the job done!
Your Complete Plumbing Repair Solutions
Our team of plumbers have extensive training and experience and we have the knowledge to complete all sorts of plumbing repairs. From major repair jobs to minor tune-ups, we begin each of our services with a comprehensive inspection. This helps enable us to provide you with an accurate, and written estimate for our services before we begin our work.
From repairing leaky pipes to cleaning out clogged ones, our team specializes in completing all types of pipe repairs. While leaks can occur in obvious locations, we utilize advanced technology to find the exact location of the leak, no matter if it is in the slab foundation, outside of your home, or deep within the walls.
Our Plumbing Solutions Troy, Illinois
Clogged Sewer & Drain Line Cleaning & Repair
Conventional & Tankless Water Heaters
Water Softener & Purification
Water Leak Detection & Repair
Trenchless Underground Pipe Replacement
Rough Plumbing & Pipe Fitting
Call Your Local Troy, IL Area Plumbing Company Today!
We have been serving the Troy, IL community since 1946. With our years of experience, as well as having a team of licensed plumbers, we are able to provide you with the highest quality of service from the moment that you give our team a call. No matter if you are in need of repair or installation, our team will always be upfront with you about all of your options and together we can come up with a solution that is best for your needs and your wallet. If you have any questions about the services that we offer, please contact our team today!